The new LION Publishers Awards recognize excellence in journalism, business and technology at local independent online news publishers. The Awards are open to LION members only, except for the LION Service Award, which is open to vendors who serve LION members. Independent judges will put a special emphasis on entries that rise above the ordinary, show an entrepreneurial spirit and provide a blueprint for other publishers in the field. Winners will be announced at the first LION Awards Show at the LION Summit in Nashville in October. Be sure to register for the Summit to be there!
General Eligibility
The LION Awards are open to people who are LION Publishers members in good standing, helping run independent online news publications. Submissions are also open to employees or freelancers who work for publications run by LION Publishers members. Vendors who have helped serve LION member publications may apply for the LION Service Award. If you are interested in joining Lion publishers, go here.
Publication Date
The LION Awards are open to editorial work, business initiatives and technological advancements made between July 1, 2018 and July 1, 2019.
Deadline
Applications must be received by August 12, 2019 at 11:59 pm Eastern Time.
Multiple Entries
If submitting multiple entries (either in the same category or across multiple categories), fill out forms for each entry then make a payment for each one. There is no limit to the number of entries you can make.
Entry Fees
Entry fees are $25 for LION Member award categories, and $50 for the Vendor Service Award category, plus transaction fees. Payment should be made by credit card via the Submittable platform.
Registration with Submittable is required to enter the awards contest.
Size Categories
Some categories are broken out by size, as determined by the pageviews of each participating publication in April 2019. Please submit a screenshot from Google Analytics or similar metrics program to show your pageviews with each entry.
Small publication: 150,000 pageviews per month or less.
Medium publication: 150,001 pageviews to 500,000 pageviews per month.
Large publication: More than 500,000 pageviews per month.
Categories
LION Publisher of the Year (3 sizes of publications)
General excellence in editorial coverage of a community or subject over a prolonged period of time. Strong online and offline engagement with audience. Solid business plan with diversified revenue streams. Strength of new initiatives, including innovation in editorial or business. Leadership in support and collaboration with other LION members.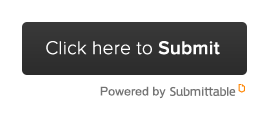 Business Idea of the Year, presented by the Donald W. Reynold Journalism Institute
New business initiative at a publisher that proved to make a substantial difference in revenue prospects this year and beyond. The idea could be unique to the local market or to online publishing in general. The idea should be replicable for other publishers who want to increase sustainability.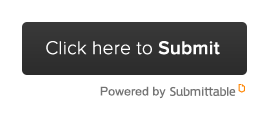 Technology Innovation of the Year, presented by Facebook
New way of doing business, presenting editorial or newsgathering, or engaging with an audience. Can include technological back end work, social media initiatives or other in-depth projects creating technology that improves work processes and/or can be used by other LION members.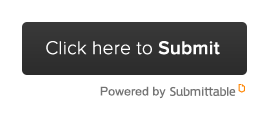 Investigative Report of the Year (3 sizes of publications)
General excellence in coverage of one in-depth topic with one story or a series of stories. Coverage results in increased awareness and impact in community. Shows ability of publisher to stretch beyond typical day-to-day coverage. Judges will consider the impact of the work in the wider community through cultural or policy changes.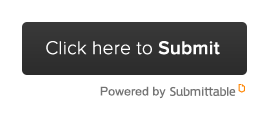 Best Solutions Journalism Project of the Year, presented by Solutions Journalism Network.
General excellence in a solutions, evidence-based journalism project that includes coverage of a widely shared problem, as well as evidence-based solutions reporting with a newsworthy response. Editorial creates awareness and impact in community, with more engagement than a typical story. Typically tackles social problems. Winner receives a $2,000 grant to be used to fund a future solutions journalism project.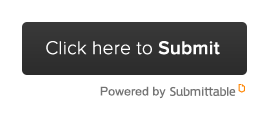 Best Breaking News Coverage (3 sizes of publications)
General excellence in coverage of an unplanned breaking or developing news event. Judges will weigh evidence of exceptional journalism, quality of writing and creative use of social platforms under deadline pressure. Shows differentiation and enterprise vs. competing news outlets, and offers strong fact-based storytelling in a timely manner.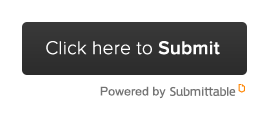 Best Coverage of Underserved Communities
Excellent coverage of communities that typically do not get regular coverage in the local media. Can include communities of color, disability, elderly, class, or topics or people not otherwise in the spotlight for usual coverage by the publication.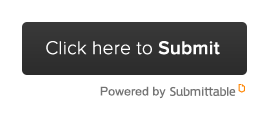 Best Visual Journalism Project
General excellence in storytelling through photography, videography or infographics / data visualization or other visual means at a publication. The visual journalism stands out for its storytelling and helping people better understand a topic, in breaking news, features or investigative journalism.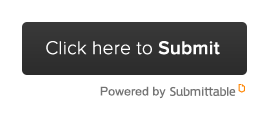 LION Service Award (for vendors only)
Excellence among vendors and service providers for publishers who offer best-in-class products and customer service for LION Publishers. Consistently ranks high among members for helping with business, editorial or technology needs. Supports the broader mission of LION Publishers. (Note: previous winners of this award are not eligible for this award until two years after winning.)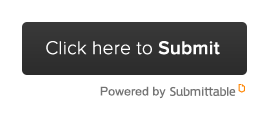 Editing Entries
Entries can be saved and edited later, but corrections cannot be made to entries after submitting. Please verify that all the information in your entry is correct before submitting.
Judging
The LION Awards judges are distinguished journalists, academics, entrepreneurs and innovators in the media world. Winners are determined by judges who score and rank entries after the submission deadline. The judges reserve the right to not assign a winner in a specific category.
Legal
Entrants to the Awards agree to the following terms:
Any submission to the LION Awards remains the intellectual property of you and your organization.
By submitting the application for an award, you grant LION Publishers the right to publish what you submit on our various websites. We do this to showcase the work of the winners and to promote our awards in the future.
By submitting an entry, you represent and warrant that the entry is original work, that you have the right to submit the work as an entry to the LION Awards and that you have the right to grant LION Publishers the rights granted above.
Award recognition, determination of entry validity, judging criteria, choice of judges, selection and announcement of winners, and interpretation of any and all contest rules and regulations shall be at the sole discretion of LION Publishers.
If you have any questions about the Awards, please contact Mark Glaser at mark@lionpublishers.com.
Image of LION statue by Shaun Fisher via Flickr CC.